Overland Track (Cynthia Bay, Lake St Clair) To Hobart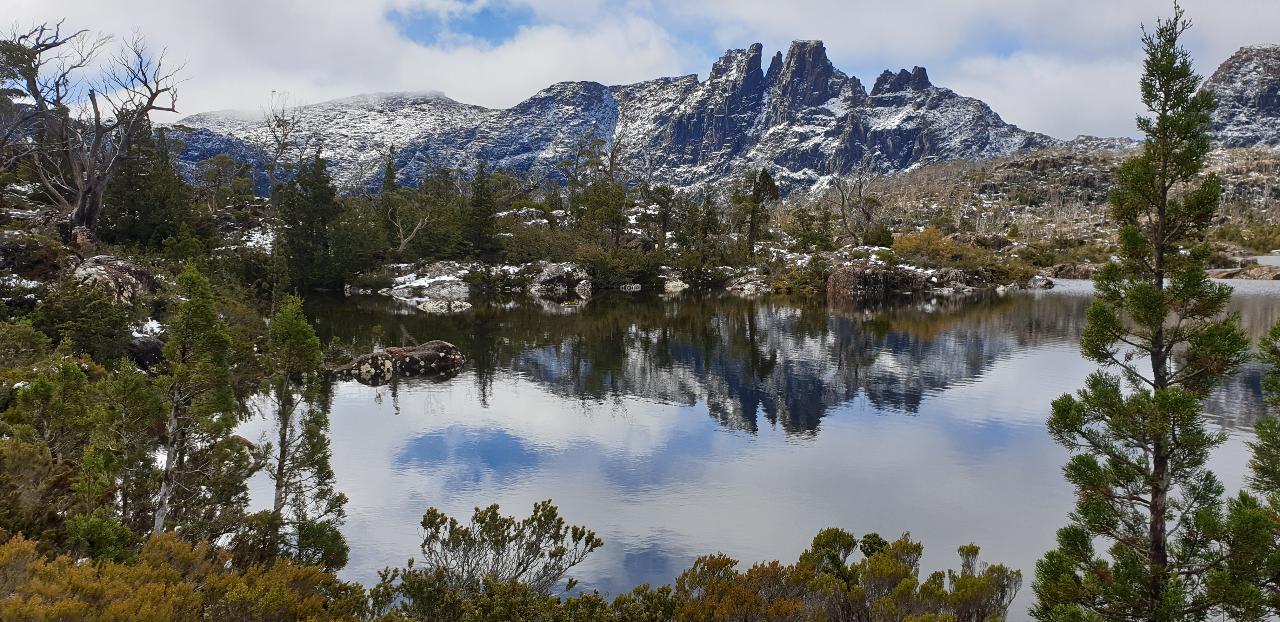 Duration: 180 Minutes (approx.)
Product code: TTCBH
Overland Track (Cynthia Bay, Lake St Clair) To Hobart
Bus or 4WD transfer from the Overland Track trail head at Cynthia Bay, Lake St Clair to Hotels or addresses in the Hobart CBD.
The Lake St Clair ferry operates from Narcissus Hut and Echo Point to Cynthia Bay.
Commercial cabin accommodation and camping is available at the trail head. Free camping is available at Fergies Paddock, 500 metres before the end of the track. Hotel and cabin accommodation is available at Derwent Bridge and Pump House Point, 5 kilometres from the trail head.
This transfer is suitable for the following walk itineraries:

Overland Track north to south
Pine Valley and the Labyrinth (2 - 3 days)
Little Hugel, Shadow Lake and Mt Rufus circuits (1 - 2 days)
Traveler, Du Cane and/or Cheyne Ranges (7 - 15 days, off-track, experienced walkers only).
King William Range is also accessible from this transfer by prior arrangement (1 - 5 days, off-track, experienced walkers only)
Royal Traverse (15 to 21 days, experienced and seriously crazy people only)
Notes:
Departure time can be flexible subject to availability. Contact us to request a different time to those advertised.
A 25% deposit is required at the time of booking.
All transfers operate on demand with a minimum requirement of 4 fares.
To guarantee departure for 3 people or less please ensure you tick the box on the Booking Details screen to indicate you agree to pay the additional fare(s).
Partial or full credit (refund) of the additional fares will be arranged if other passengers book onto the same transfer.
Full fare must be paid at least seven days in advance of the scheduled pickup date.
Photo by TasTrekker